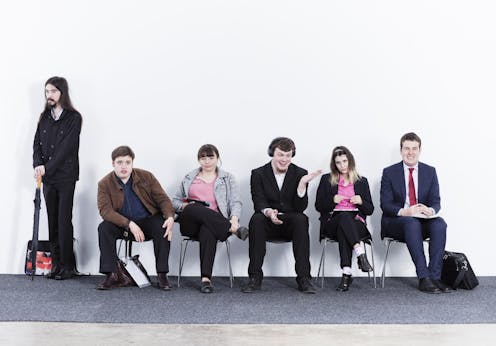 "I'm glad you can make use of my weapons grade autism", laughs Jonathon in the ABC TV series Employable Me. He has landed a competitive paid internship, channelling his passion for accountancy. As well as a love of numbers, he has a wicked sense of humour and a way with words. And his sentiment is in line with the theme of the series, which promotes harnessing the strengths of its participants, rather than focusing on what they cannot do.
Jonathon draws on the metaphor of "a sunflower in a field of poppies" when describing himself and how autism makes him stand out from his job competitors. Indeed he and the other job seekers profiled in the show are quite remarkable for all of their gifts and abilities. However, they are also challenged by the difficulties that come with autism, obsessive compulsive disorder, Tourette Syndrome or Fragile X (a genetic condition which presents as an intellectual disability).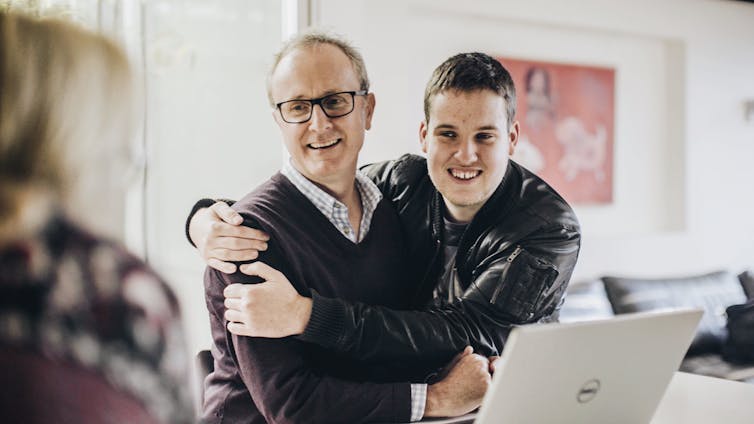 Employable Me has been warmly reviewed. It has resonated with audiences, largely because of the cast who are likeable characters – funny, sweet and honest. The people we meet are socially awkward, vulnerable and some of them experience crippling anxiety. Yet they are all competent in their own way and all deserving of a job. As a viewer, it is not difficult to cheer on these endearing protagonists.
But the question remains as to whether the series will change the attitudes of potential employers who may fear taking on the responsibility of an employee with a disability.
The sobering reality is that there are many hurdles for people with disabilities to overcome if they are to get a foot in the door, including lack of self-confidence and inexperience. For people on the autism spectrum who may have social difficulties, a job interview can be especially daunting. And then there are external barriers, including the stigma of disability.
Dispelling myths
Based on the BBC production of the same name, Employable Me was produced by Northern Pictures in association with the ABC and financed with the assistance of the NSW Department of Family and Community Services. The government's Disability Inclusion Plan has a commitment to supporting access to meaningful employment. This is in line with the social model of disability, which argues disability is a product of social environment rather than simply inherent to a person.
Employable Me's philosophy certainly feels genuine in its approach and not sensational or tokenistic. The series recognises neurodiversity, the belief that autism or ADHD, for example, are part of the human continuum. The show also helps to dispel a few well-entrenched myths along the way.
For instance, if you ever doubted that people on the spectrum were empathic, then try watching Ben issue parking fines. The role of a parking ranger is considered a good fit for him because he likes to adhere to rules. But he feels bad and says, "I sort of want to give them a warning". He is sensitive to the rude remarks of drivers – and it is clear that he is not the one who lacks empathy in the equation.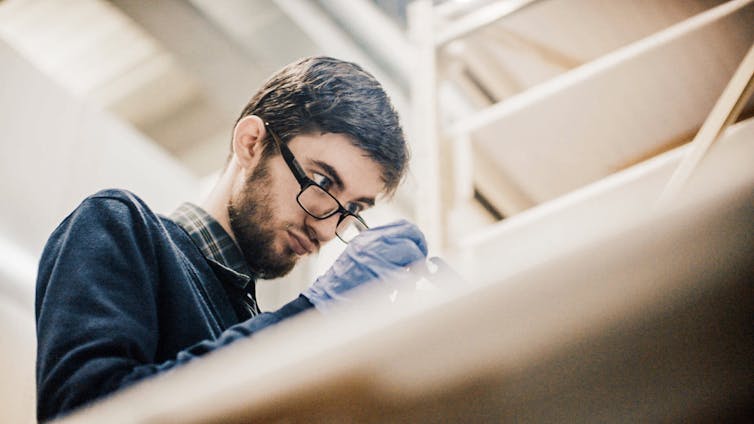 While social media commentary has been largely positive and supportive, some have criticised the way that job seekers are primed to curb their behaviour while in the workplace. Disability rights advocates Carly Findlay and Craig Wallace tweeted that the show sent a message that people needed to conform and hide who they were.
One of the job seekers for instance, Krystyna, is encouraged to sustain eye contact and refrain from her sassy walk or jumping around like a kangaroo while doing work experience in a library. She has savant-like skills in geography and can recite the latitude and longitude of any given city. But while her long-term memory is extraordinary, her quirky mannerisms and social skills have made securing a job extremely difficult.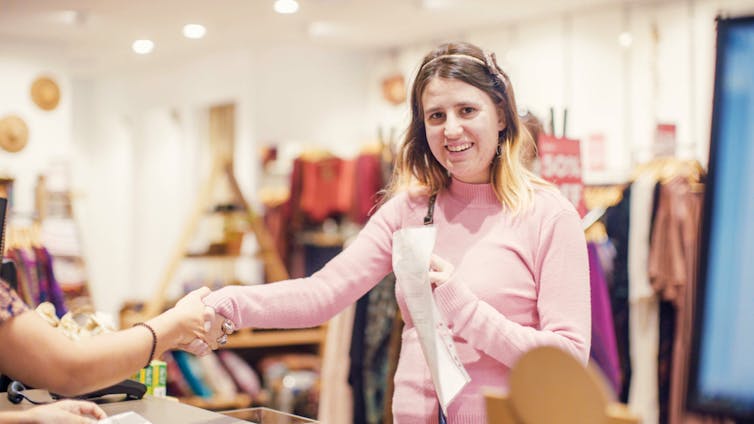 Martin Wrench, CEO of Nova Employment, which helps support people with disabilities find jobs, pointed out to me that an increasing number of specialised programs are on hand to help both job seeker and employer, which the series does not necessarily show. It is not a matter of individuals battling it alone against the odds, he says.
One thing the series hasn't necessarily highlighted is the very hard and intensive labour that goes on by staff who prepare the candidate, line up the job interview, prepare the resume, accompany the person on the interview, act as their advocate, provide post placement support.
Wrench told me that realistically, job seekers may need to be given some direction in how to avoid potential misunderstandings: "We all want to be accepting. But the fact of the matter is that the vast majority of people have a bandwidth of conformity that they expect everybody to be in."
The reality is that attitudes toward diversity are still evolving. If job seekers want paid employment they may need some guidance in how to navigate a neurotypical world.
Equally, employers need to open their minds and workplaces, in order to reap the benefits. We are some way from a totally inclusive society, but if the means to making traction is through exposure, discussion and destigmatisation, then Employable Me is right on cue.
The final episode of Employable Me airs tonight on ABC.

Katie Sutherland does not work for, consult, own shares in or receive funding from any company or organisation that would benefit from this article, and has disclosed no relevant affiliations beyond their academic appointment.